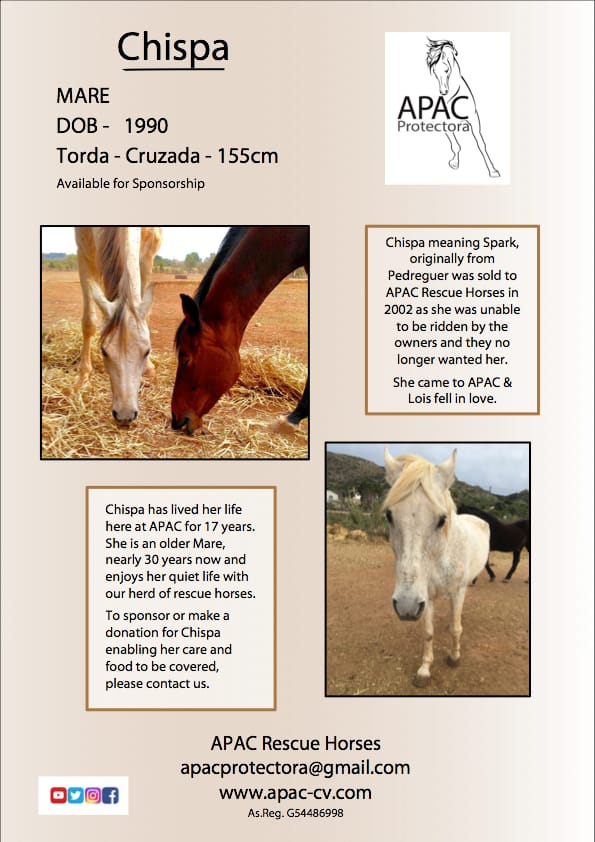 Chispa meaning Spark, originally from Pedreguer, Alicante region in Spain and was sold to APAC as she was unable to be ridden by the owners due to be too "sparky".
She has been to all the local exhibitions and fiestas and is wonderful to ride out. She takes all the people, noise etc in her stride and loved all the attention. Now being older her life is more quiet, enjoying the occasional hack out and living with our other rescue horses.
Chispa is the baby of Lois who fell in love with her when she was unwanted by her previous owners and she will finish her life as a resident APAC Horse.
Chispa

Chispa

Chispa & Lois

Chispa & her best friend Cody