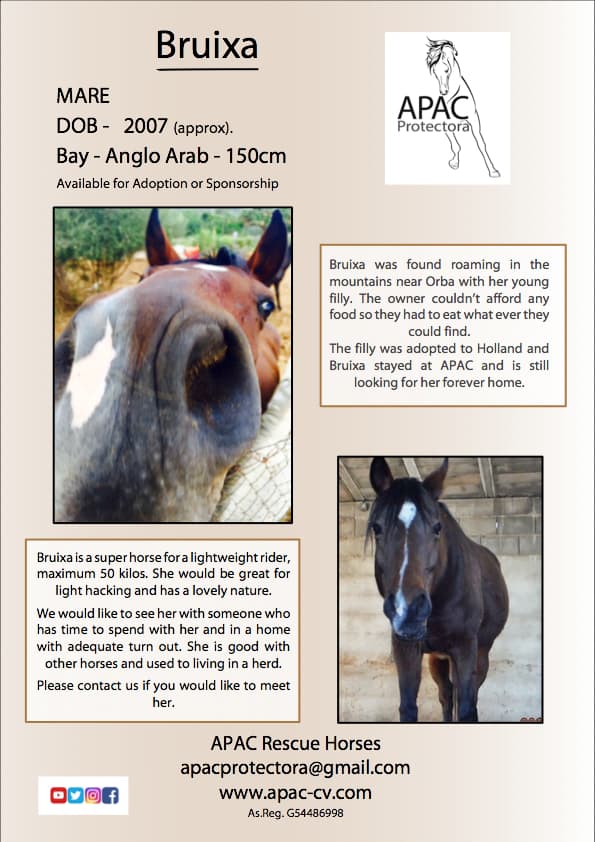 Bruixa meaning "Witch" in Valenciano, was voluntarily signed over to APAC from Orba, Alicante.
She had been kept on a piece of spare land with minimum food and care with her filly foal, who was adopted to a loving family in Holland.
Bruixa needs a light rider and would be great for easy hacking or as a companion horse.
Please contact us if you could offer Bruixa her forever home.
For now she is enjoying her life, well fed and well cared for thanks to the help and support of our Supporters giving donations to the Rescue Horses of APAC.