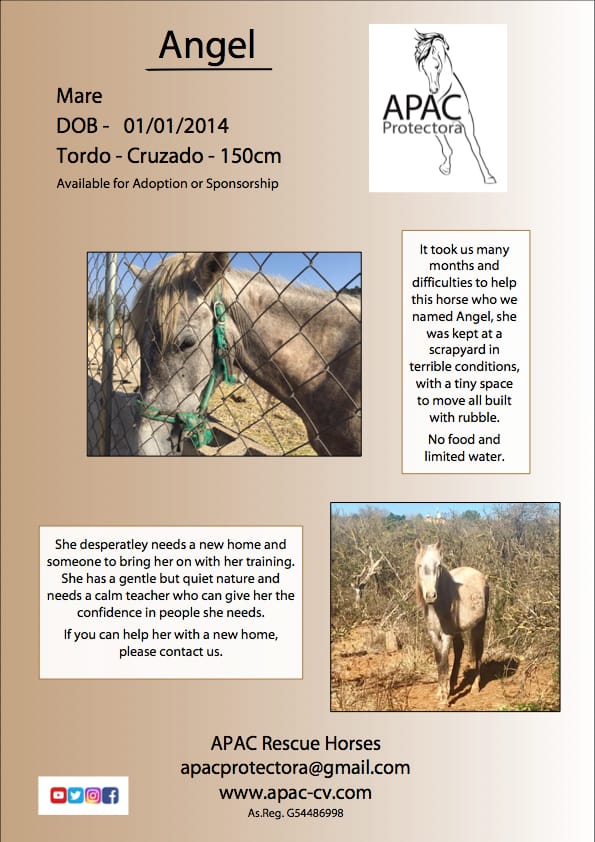 Angel was rescued from atrocious conditions at a scrap yard on the N332 near Pedreguer, Alicante Province. She was kept in a tiny area with hardly room to lie down, surrounded by rubbish and junk, with hardly any water and very little shade.
She was brought to APAC after eventually surrendered voluntarily and slowly became a member of our herd. The first few months she struggled fitting in and finding her place, always on the outskirts but now she has been totally accepted and lives a happy quiet life.
She hasn't had much formal schooling but she is very willing and keen to please, she has a lovely kind nature. It would be a dream for her if she could find that special caring home.
Please contact us if you would be interested in giving Angel a new home and new life.